Coraline: The Musical was a collaborative Broadway pitch to producers and investors in the entertainment industry. The goal of this project was to understand the business of entertainment and all of the factors that come into account. 
Design:

All visuals, mood board, branding, introduction animation, merchandise, and final keynote presentation. 
Production/Pitch Team: 




Valeria Olmos -

Visual Design  


Kirk Baltzell  -

 Creative Casting 


Maggie Medford -

Creative Casting/Costume Design


Sloan Wyatt -

 Executive Summary


Riley Maya -

Financials 


Sarah Bhalla -

Marketing


Esmeralda Zapata -

Health Regulations
Advisor -

 Natasha Davison, Broadway Producer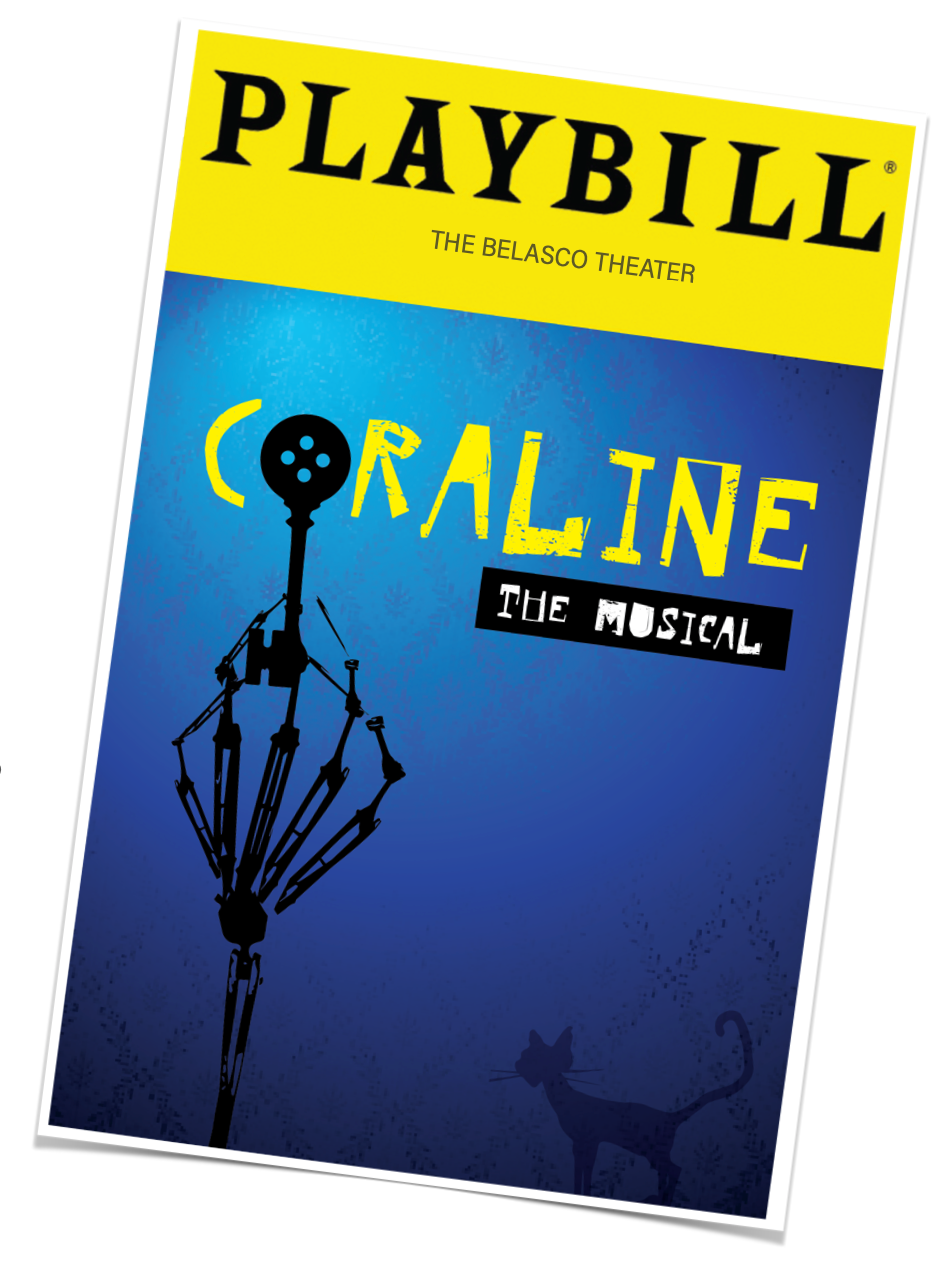 A modern twist on a classic, dark fantasy-horror film, Coraline: The Musical retells the story of Coraline through the lens of the Black Cat.
With branding in mind, we chose colors and visuals that would contrast the two worlds, between both the dark, gloomy, neutral colors– and the bright, neon, saturated colors. We want the audience to constantly switch between fantastical and creepy vibes, a mood that the film portrays very successfully. Which is why, as part of our branding, we chose a font that can be both playful and horror-like. 
Show References:

  Hadestown, contrasted by Anastasia. Beetlejuice