Mil Veranos Vineyard was attending a wedding exhibition and was in need of flyers, a banner, as well as a simple, hand-drawn rendering of their wedding venue.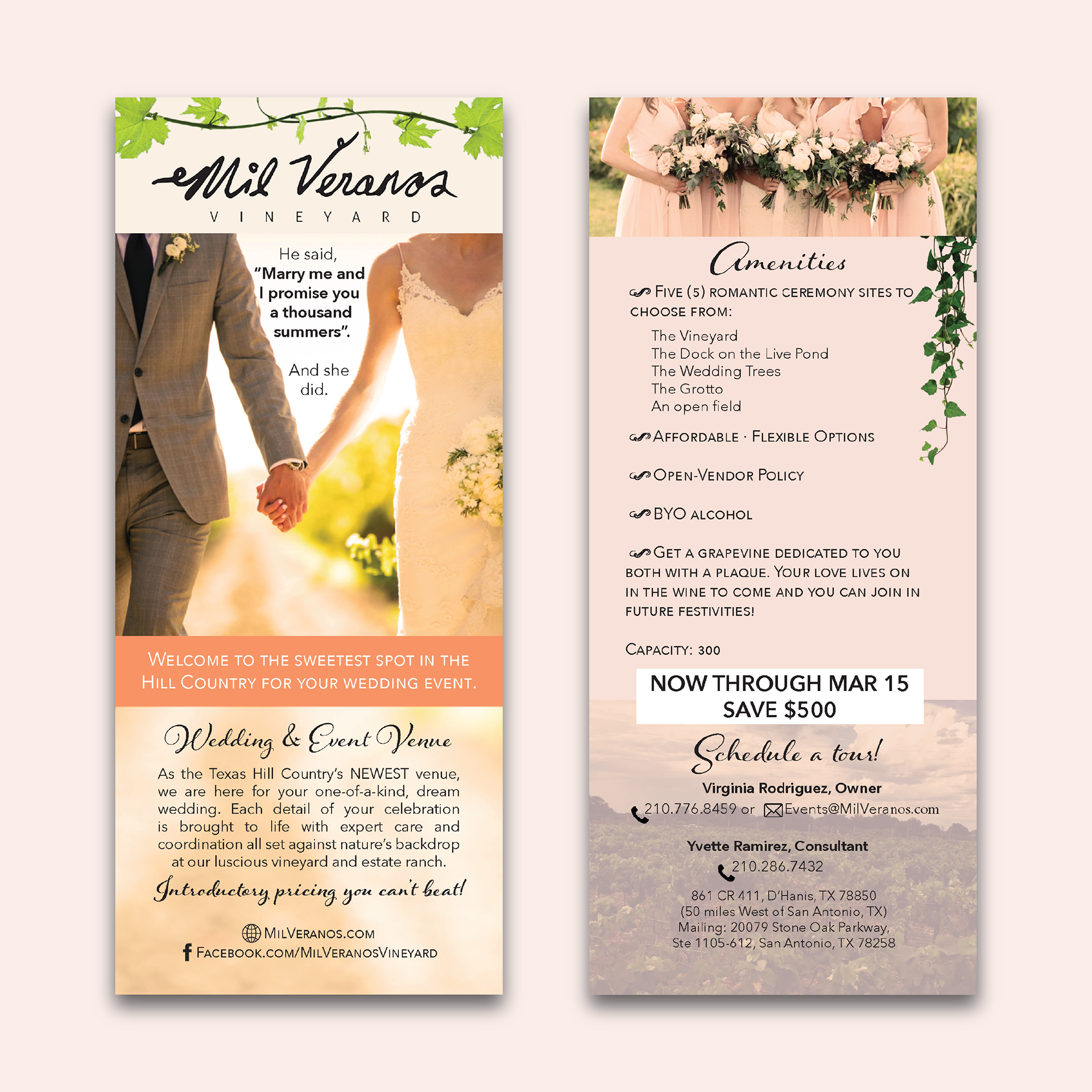 Mil Veranos Vineyard was a wedding venue in construction. They wanted to give the viewers an artistic idea of what the venue was going to look like. 
Drawing needed to be simple, monochromatic, and have a hand-drawn aspect.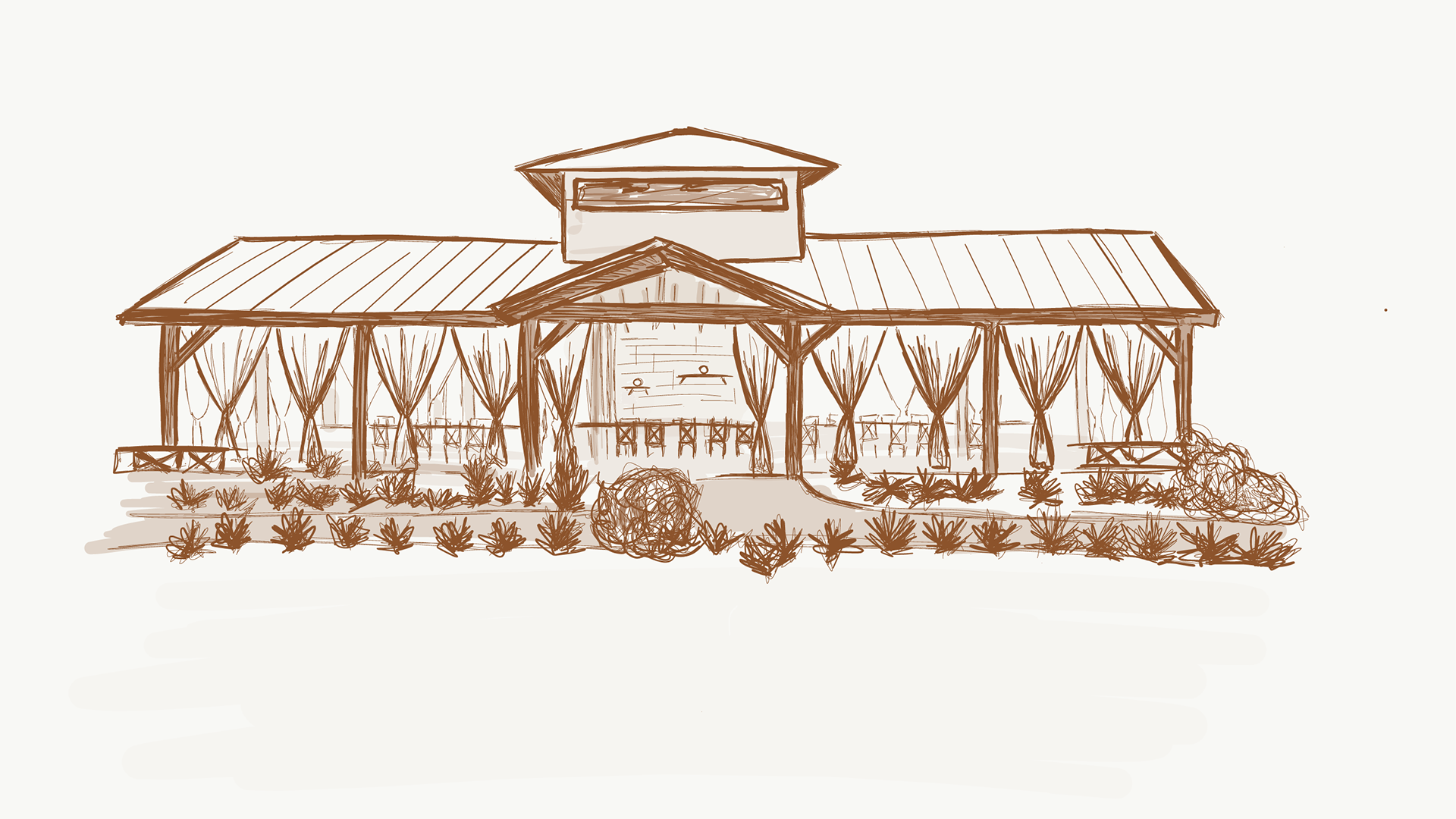 Final look of the wedding exposition event. The stand included the banner across the main table, the flyers on the side table, and the drawing appeared on the display in a slide-show format.